Amazingly Intelligent. Incredibly User-Friendly

Perfect Prints Every time with Smart Extrusion System
Clog prediction and Filament run-out sensors ensure your prints don't fail Auto bed leveling sensor makes sure you get a perfect first layer every time.
Control and Monitor your 3D Printer from anywhere
With Cloud-based monitoring and remote accessibility, you can track the print progress, watch the print, and much more for a User-friendly experience.

Print Longer and Faster with HeliCool Hotend
Experience printing with a highly reliable, fully sensor-driven water-cooled dual extruders for a longer print and multiple materials at the same time.

Choose from a Wide Range of Materials
Materials to suit a wide range of functionalities like strength, lightweight, corrosion resistance, etc.

General Purpose: PLA, ABS, PET-G, and more Sacrificial: PVA, HIPS, and more Filled: Carbon Filled, Glass Filled, Wood Filled, and more Engineering Grade: PA, PP, PC, and more

Best in Class Software that is more than just a Slicing Tool
FabMachines G-Series machines are enhanced to another level with their Software counterpart - The C6 Platform. India's first cloud-based 3D printing software, completely designed and developed in-house.

More than just a slicer - Its unique features include:

- Cloud and browser based
- User & Project Management
- Version Management & Quality Control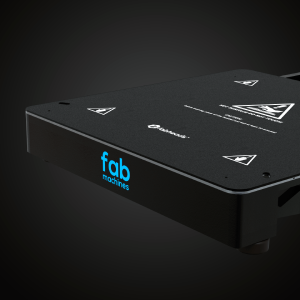 High-Temperature Print Bed with Rapid Heating
Print Bed that heats ‌rapidly upto 150deg C eliminates warping and delamination.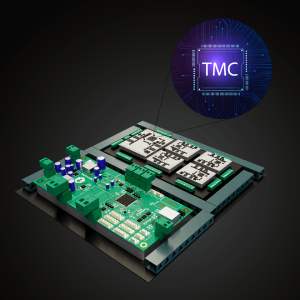 TMC Motion Controller
Provides smooth and precise movement of the print head that guarantees high resolution printed parts.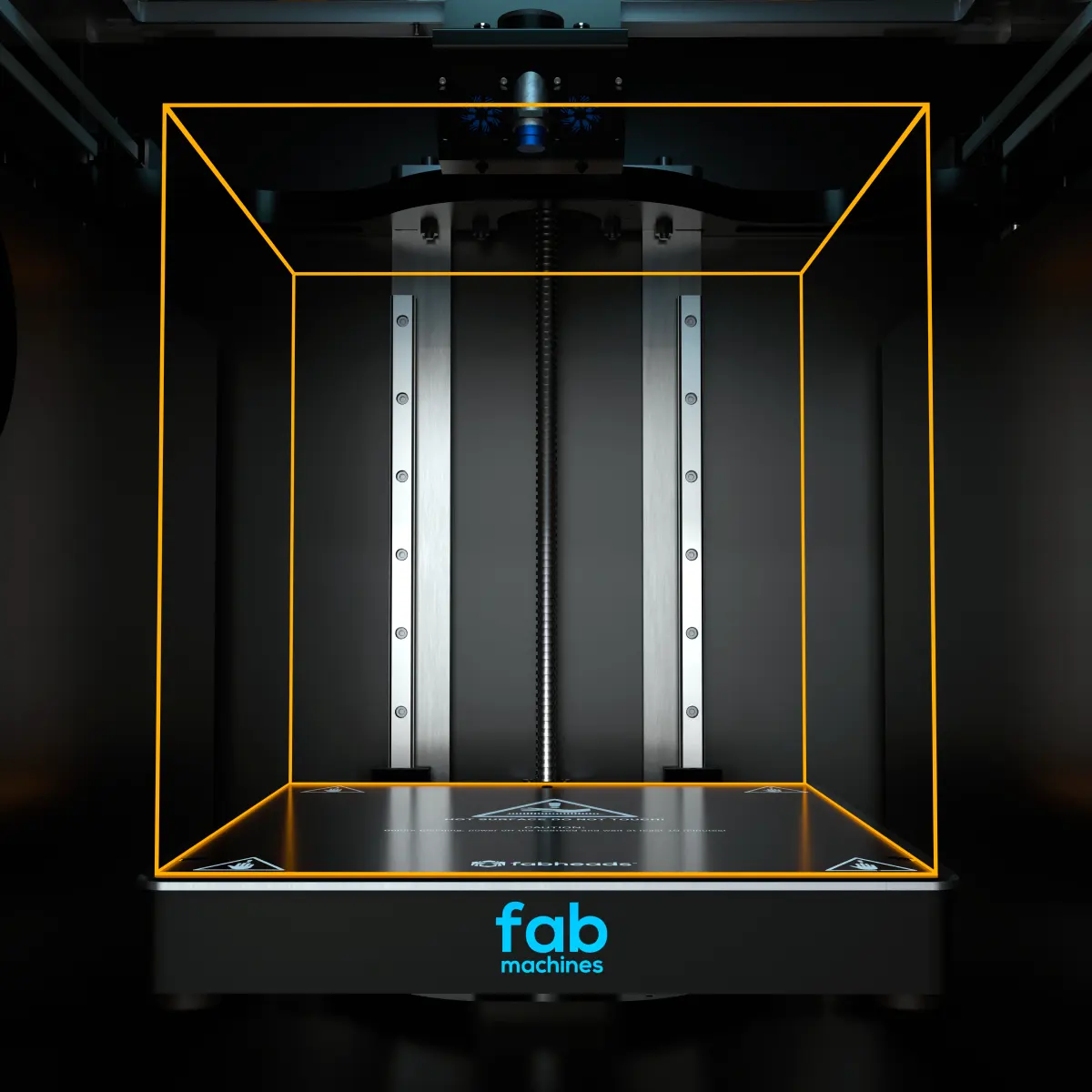 Fully enclosed Build volume
320x320x320 enclosed build volume maintains the temperature of the print.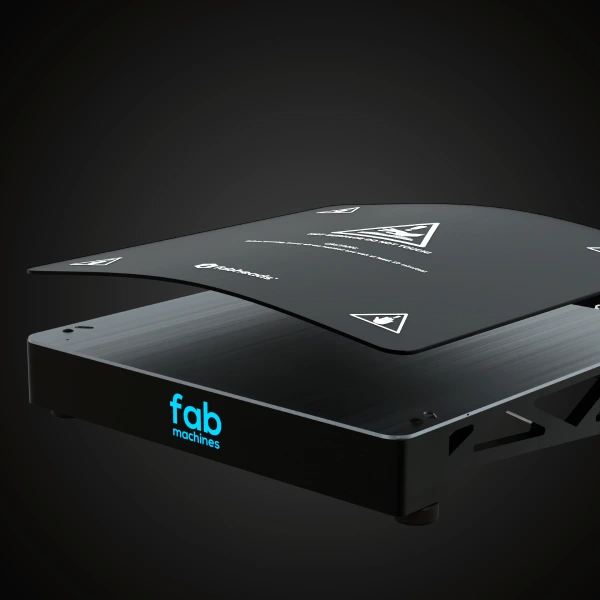 Flexible build plate
Magnetic Flex plate ensures easier part removal with no hassle.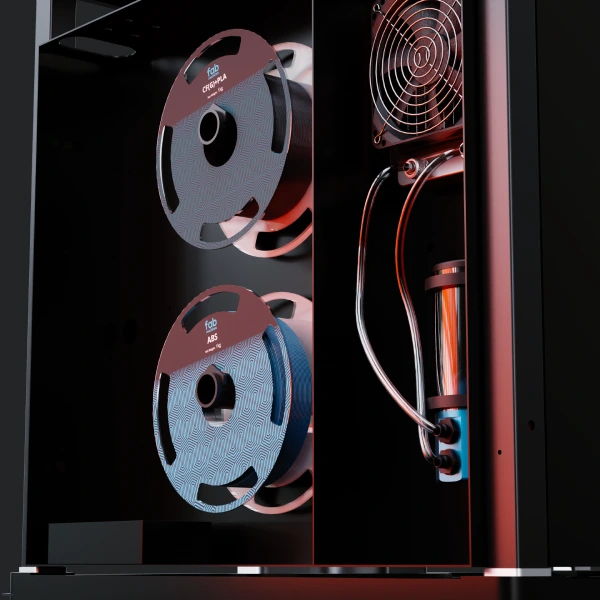 Heated Material Storage
Provides Moisture free material storage for keeping your material dry.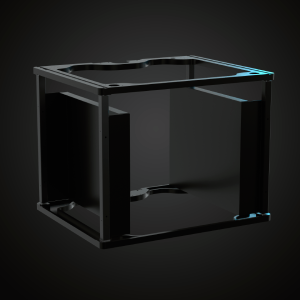 CNC Milled Diecast Aluminium Chassis
For maximum precision and reliability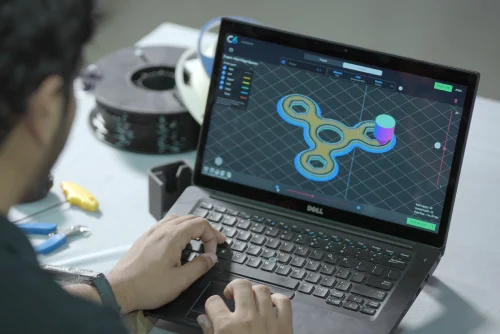 Amazing Returns on Investment
Focus on the essentials and boost your profit by saving your time and cost efficiently with FabMachines 3D Printers. Use our ROI calculator to see how FabMachines can save your overall cost..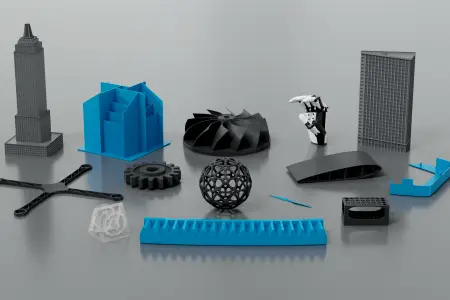 Request Free Sample
Get in touch with the Next-gen, state of art technology 3D Printing Technology by requesting your sample here
| | G3Pro | G3 |
| --- | --- | --- |
| Build Volume | 320 x 320 x 320 mm | 320 x 320 x 320 mm |
| Hot Ends | 2nos x Heli-CoolTM Extruders (Water Cooled Hot Ends) | 2nos x Blizzard Air Cooled Hot Ends |
| Filament Feed Chamber | Heats up to 80 ℃ | – |
| Max. Bed Temperature | 150 ºC | 120 ºC |
| Maximum Extruder temperature | E1: 300 ℃ E2: 300 ℃ | E1: 300 ℃ E2: 300 ℃ |
| Z Resolution | 0.05mm | 0.05mm |
| Max. Print Speed | 100 mm/s (with no loss in print quality) | 100 mm/s (with no loss in print quality) |
| Motherboard | Fabheads' FA-GG01-Mk1 | Fabheads' FA-GG01-Mk1 |
| | | |
Didn't find what you were looking for?
Want to consider a customized version of the above machine best fitting your requirements?

Or have other questions?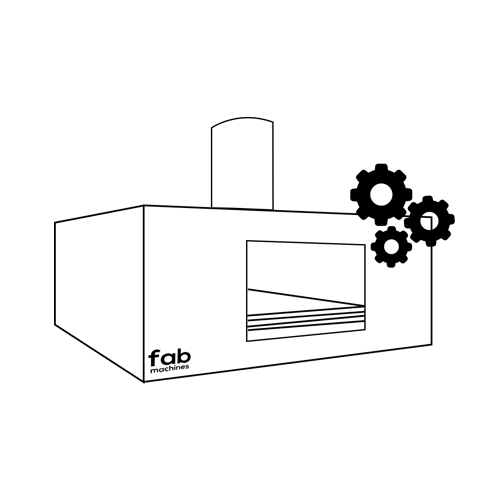 ORDER NOW
Download Brochure
Download Specs.